ICARUS (t-shirt bundle)
ICARUS 12" vinyl + limited edition black coal ICARUS t-shirt
This bundle also includes: Aaron Taylor mailing list
This is where I'll be letting you know whenever I have some exciting news or discount codes for merch or even shows (whenever we're allowed to play live again!), and you'll be hearing about it first.
This bundle also includes: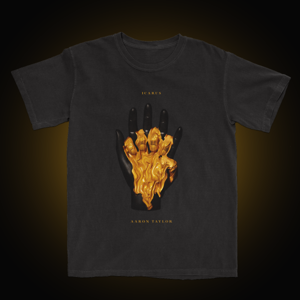 ICARUS t-shirt (Black coal)
This product is on pre-order and will be released Sep 25
Unisex, short-sleeved black coal t-shirt, with crew neck.
This bundle also includes: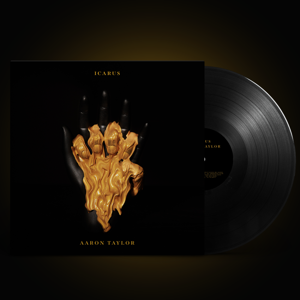 ICARUS (12" VINYL)
This product is on pre-order and will be released Sep 25
12" vinyl copy of 'ICARUS' by Aaron Taylor
Tracklisting: 1. I Want That Fire 2. Don't Leave Me Alone (feat. Lalah Hathaway) 3. Muse 4. Flowers 5. Shooting Star (feat. Benny Sings) 6. Ritual 7. Drowning In Your Love 8. WDYD 9. Hey Baby 10. Wanna Be Close 11. Icarus